Elementary Schools    Middle Schools   High Schools/Tech   Special Schools

Traditional Schedule (187 day) 2023-2024
Teachers, SLP's, Nurses, Counselors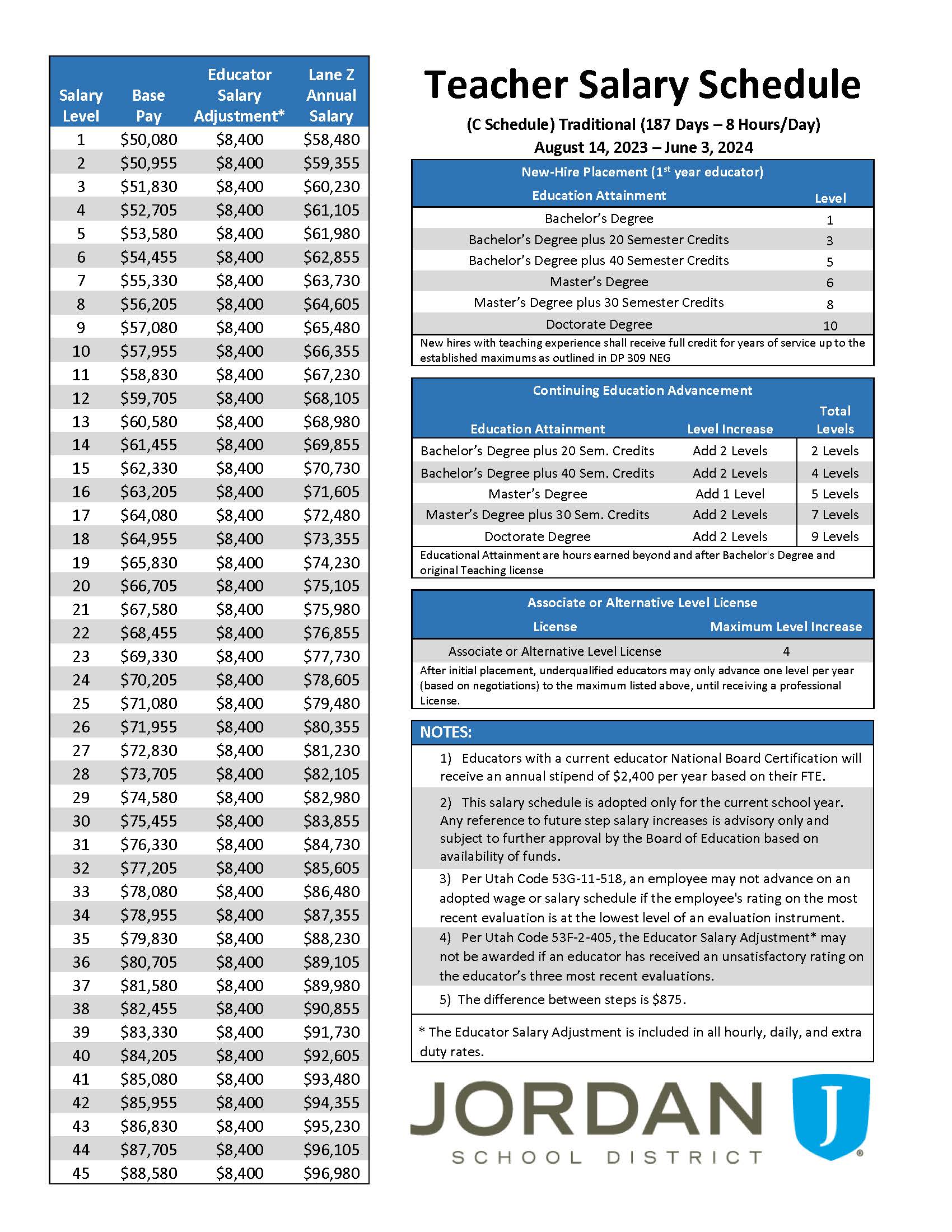 Specialist Schedule (207 day) 2023-2024
Teaching/Learning & Technology Specialists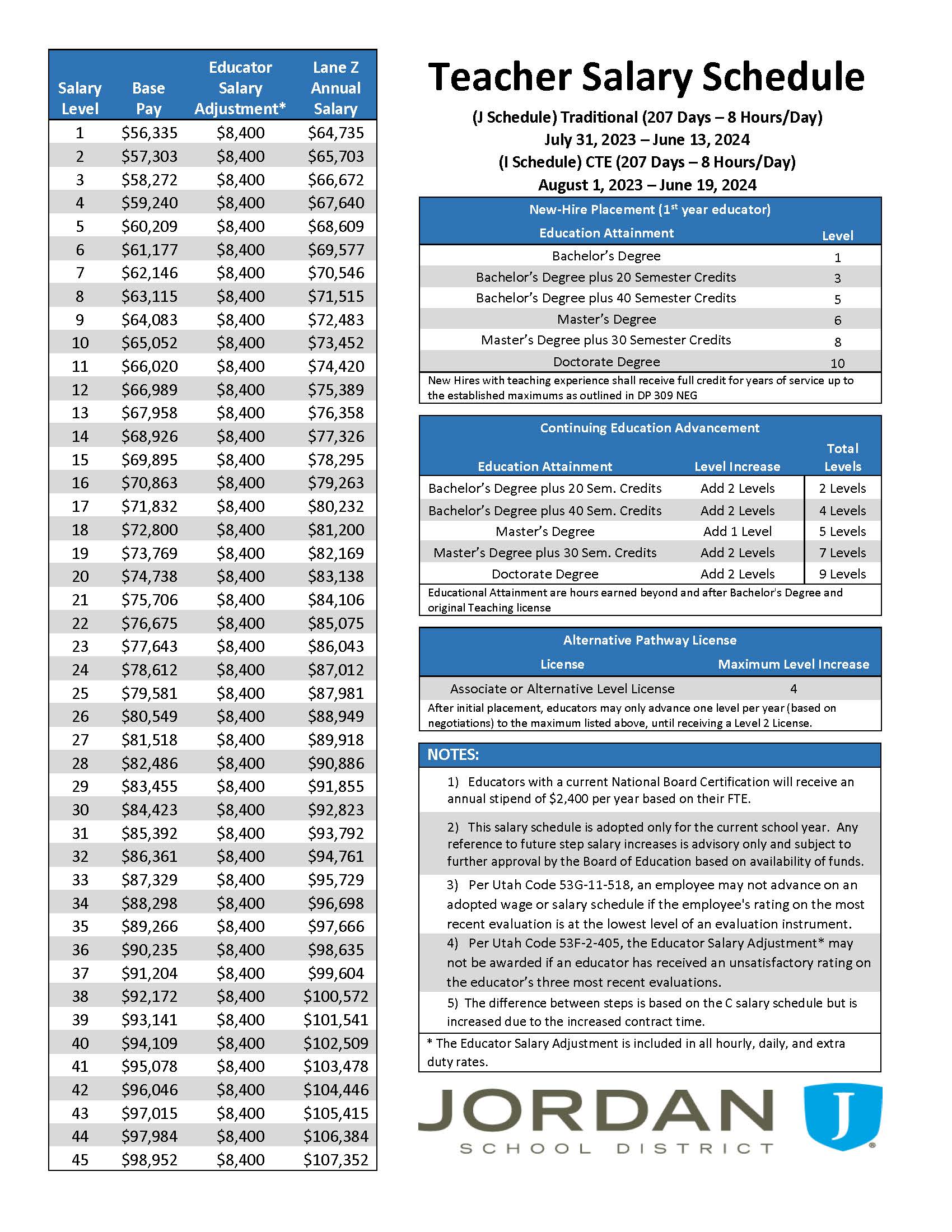 OT/PT/Psychologist Salary Schedule (187 day) 2023-2024
Occupational Therapists, Physical Therapists, School Psychologists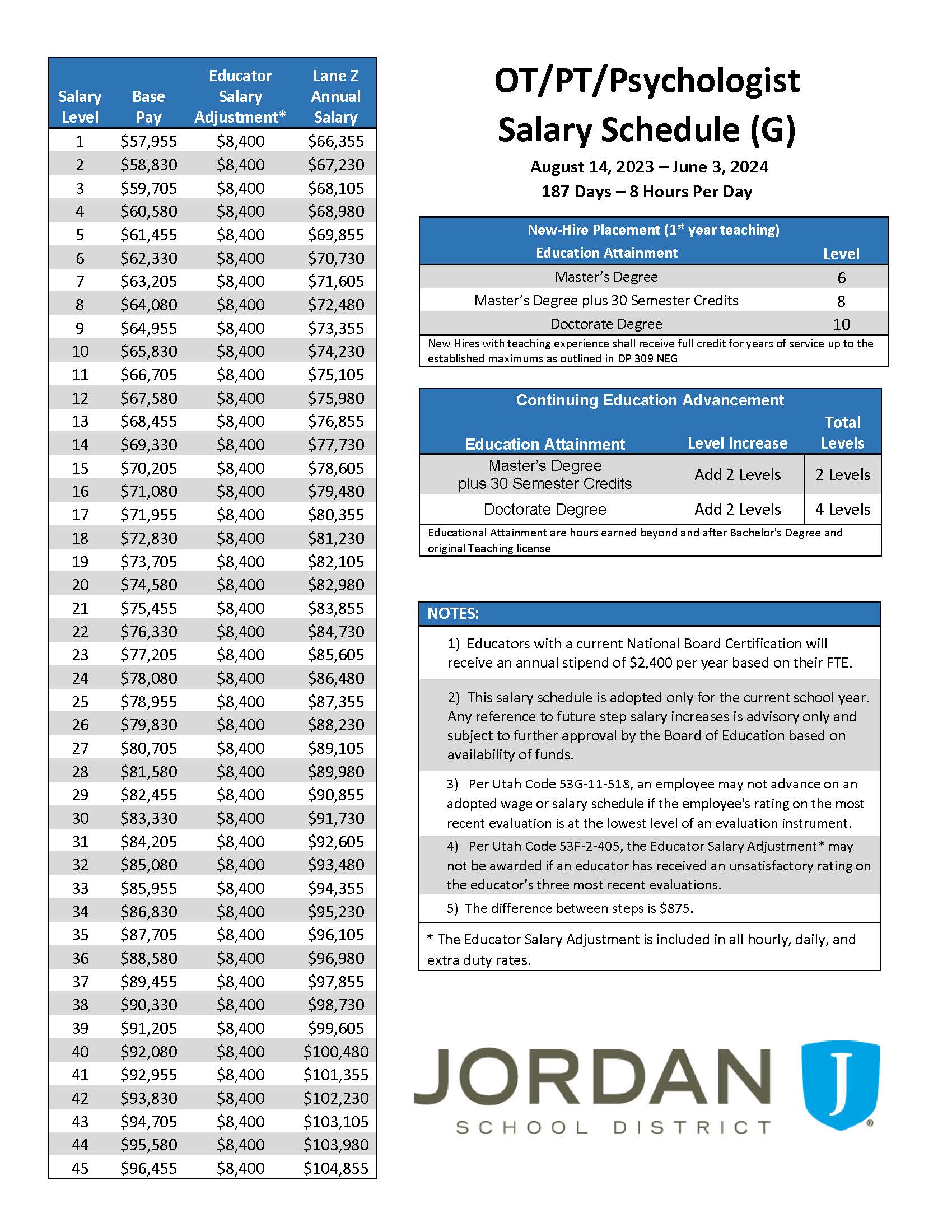 Teacher Intern Salary Schedule (187 day) 2023-2024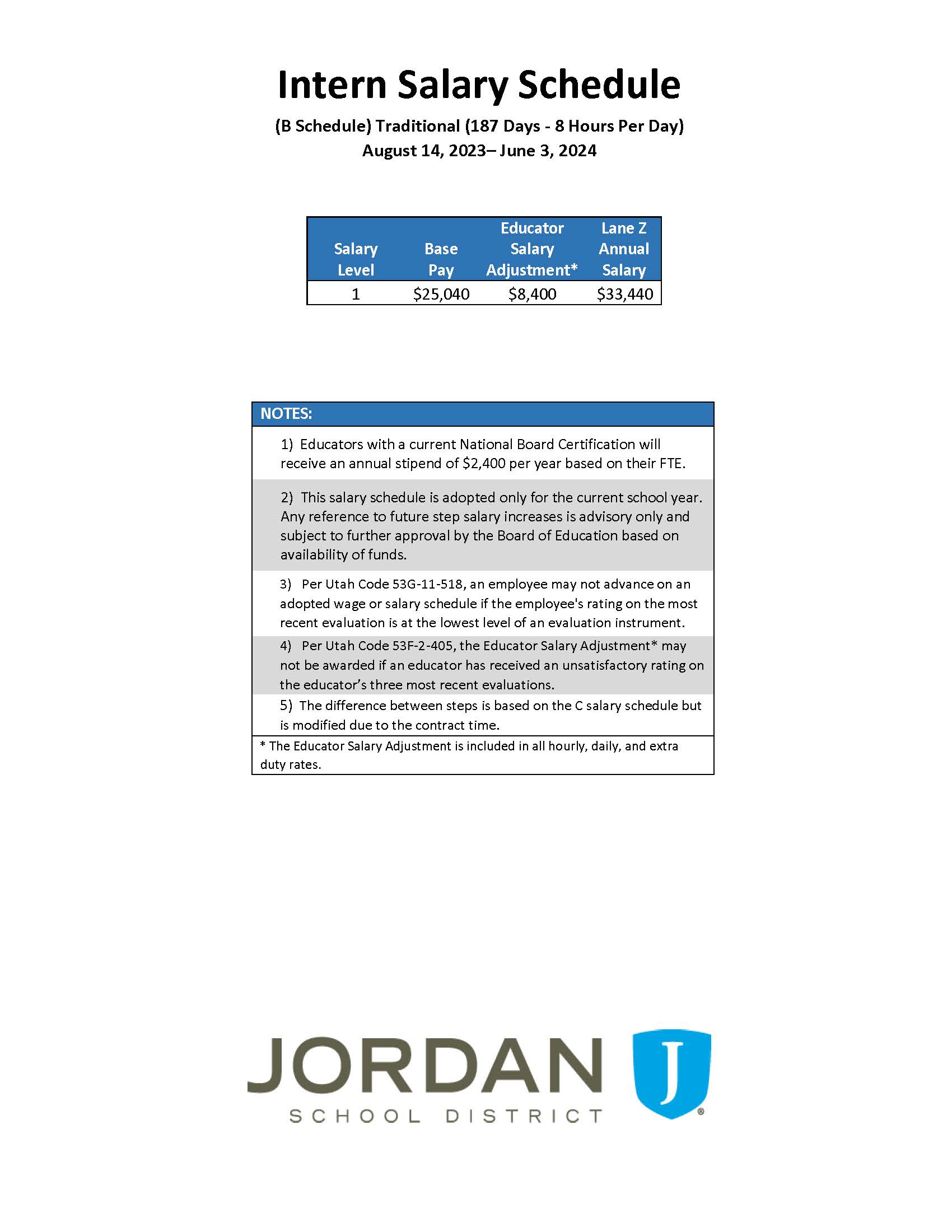 Special Stipends Available
(TSSP, National Board, Signing Bonuses, Loan Forgiveness)
13 Month Pay Option
- New Employees have the option to receive their salary spread over 13 months (Aug-Aug) instead of the default 12 months (Sep-Aug) upon request for the first contractual year.
Prospective Employee Salary Estimate Form

If you'll provide us with this information, we can provide an email response with your estimated salary. Note that education and previous work experience verification will be required if offered a position.