Routes to Licensure
University Programs vs APPEL Programs
University Programs
Jordan School District's APPEL program requirements:

Many Utah College/Universities offer programs that lead to a Master's degree with Professional Educator Licensure.  Each school has different requirements to enroll and some only offer certain endorsement areas.  Below are links to some of the programs available.

University of Utah

Utah State University

Westminster College

Western Governors University

You must have an Associate Educator License awarded by the Utah State Board of Education (USBE)
Have been offered and accepted a teaching position with Jordan School District
Currently not enrolled in a University Program that leads to Utah Educator License

Utah Educator Licensing Effective July 1, 2020

Step 1: Apply for Associate Educator License with USBE: Click Here

Step 2: Apply for positions at JSD: Click Here

Step 3: Be hired by JSD and enroll in APPEL program by attending New Hire Onboarding appointment

Step 4: Complete all USBE Licensing Requirements

Pros/Cons
Pros/Cons

Pros

Receive a Master's Degree with your Professional Educator License
May be eligible for level increase on salary schedule once Master's Degree is awarded (see DP309 NEG – Salary Guidelines)
Program progress will be recognized and accepted by all Utah school districts.

Cons

Initial cost is higher for Master's program
Acceptance to College/University required

Pros

Initial cost is lower due to less credits required for licensure
May be eligible for level increase on salary schedule for additional credits (average of 20 credits) once License is awarded.  (see DP309 NEG – Salary Guidelines)

Cons

USBE licensure requirements through APPEL may change at any time
Program progress may not be recognized by another school district or state.  This may require educators to re-do requirements in order to earn their Professional License through another LEA's licensure program.
Does not lead to University degree.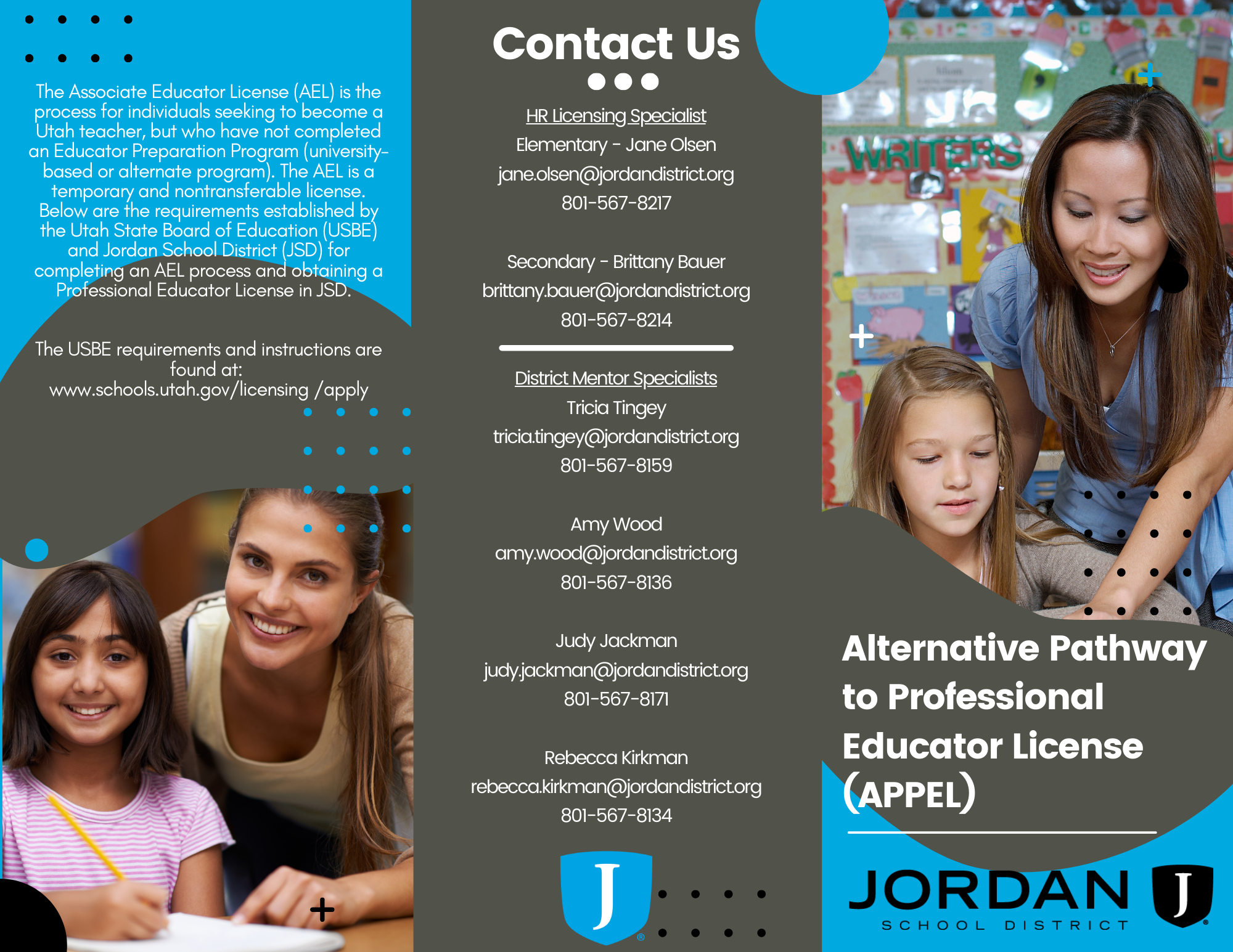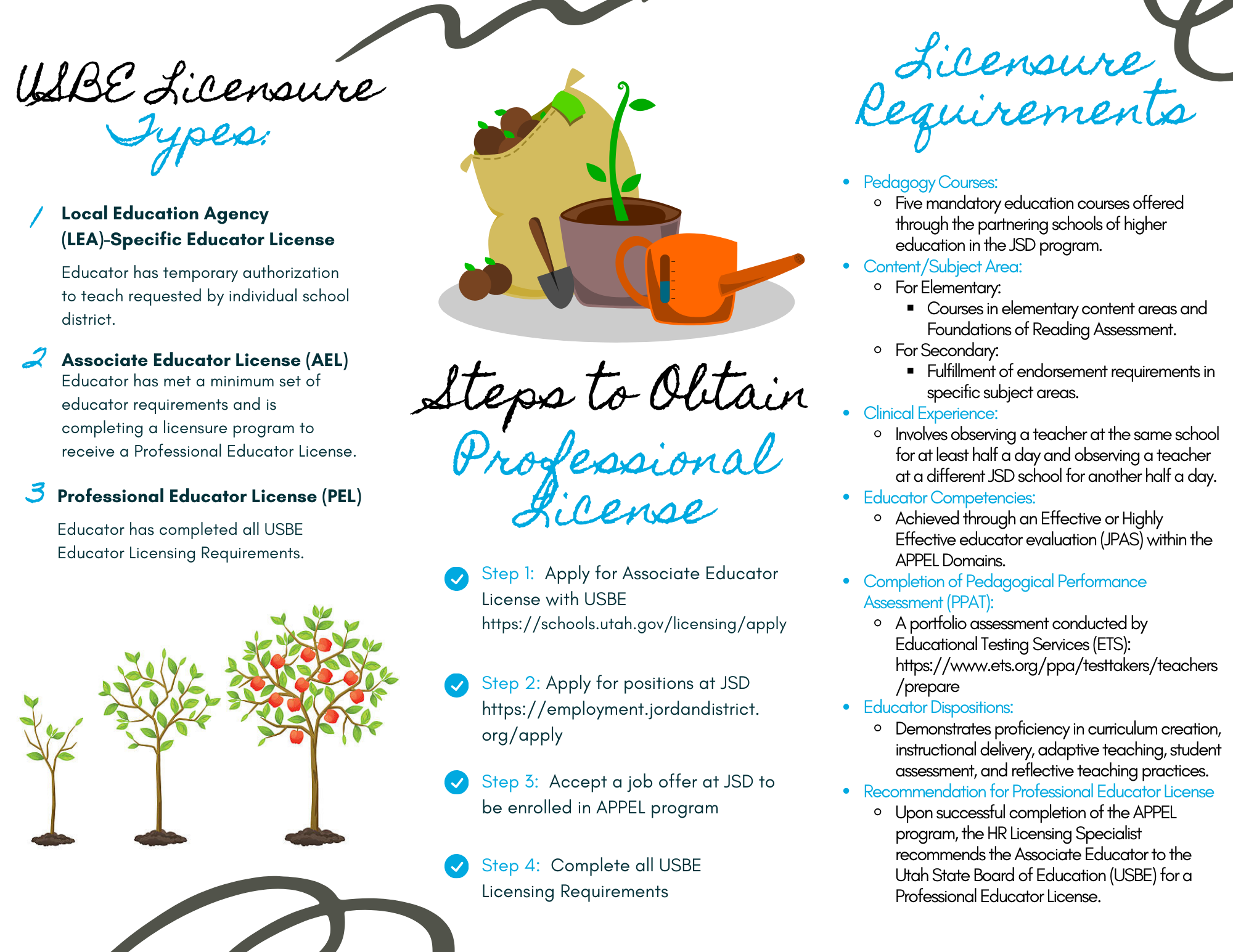 Download Brochure: Alternate Pathway to Professional Educator License (APPEL)
SLCC Pedagogy Courses      SLCC Fall 2022 APPEL Classes
SUU Pedagogy Courses      SUU APPEL Fall 2022 Course Offerings